In memory of those who have Crossed the Bar
Eric Herbert Kutzner

Able Seaman, RCN

Born: 09 Feb 1942

Died: 12 Feb 2022, Nanaimo, British Columbia
KUTZNER, Eric Herbert - was a caring father, husband, grandpa, adopted grandpa and friend. He left this world suddenly on February 12, 2022 at the age of 79. He was predeceased by his wife, Donna of 59 years in May 2021.
He was born to Adolf and Martha Kutzner on June 9, 1942. He met the love of his life in Wetaskiwin, AB in 1961 and together, they had 2 children: Lynn Francine and Jeffrey Eric.
Eric loved spending time in the kitchen, creating delicious meals and soups. After retirement he spent his time organizing a farm for the disabled in Creston BC, and received a caring citizen award. Wanting a warmer climate, in 2018 Eric and Donna moved to Nanaimo, helping out at Buzz Coffeehouse. Eric volunteered with the Woodgrove Senior Citizens Housing Society to get approval for a 62 unit building.
Eric is missed by his children, grand children, great grand child, nieces and nephews and all of the friends he made over the years.
Ships served in: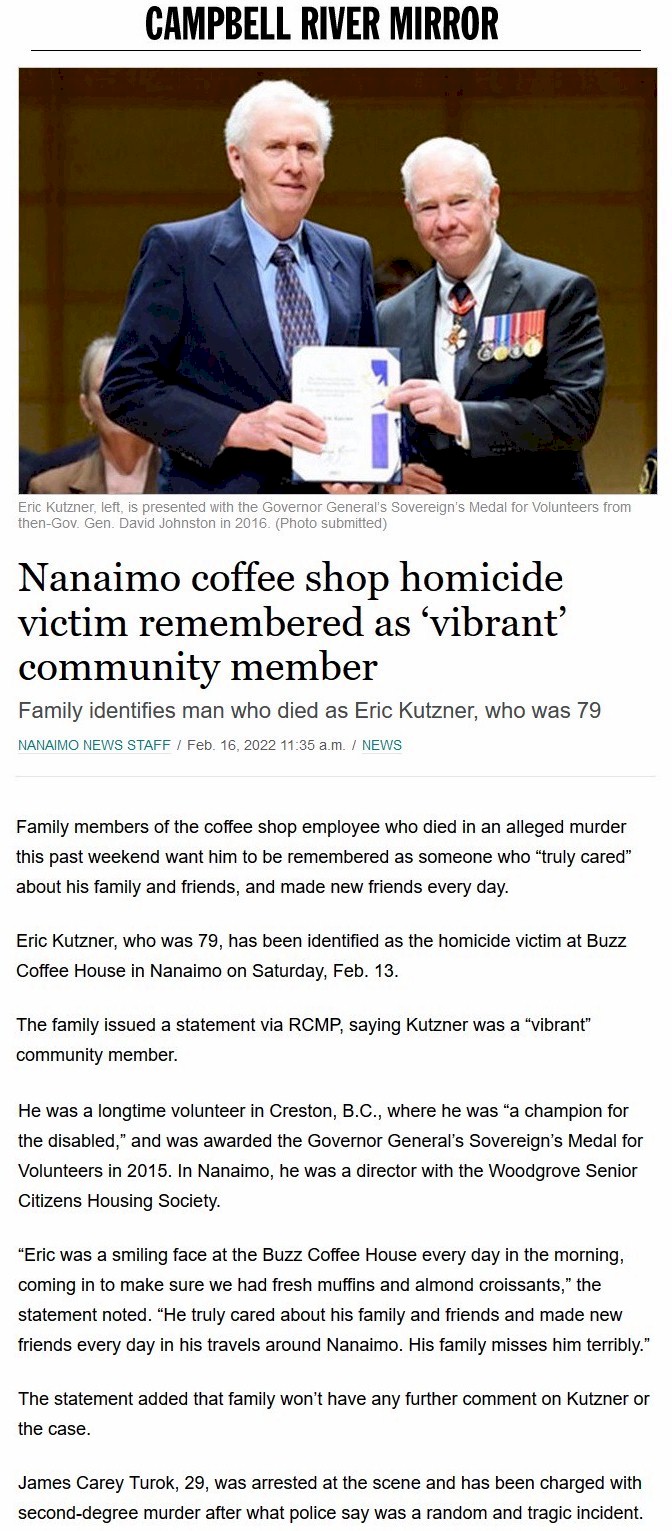 ---