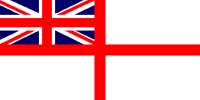 For Posterity's Sake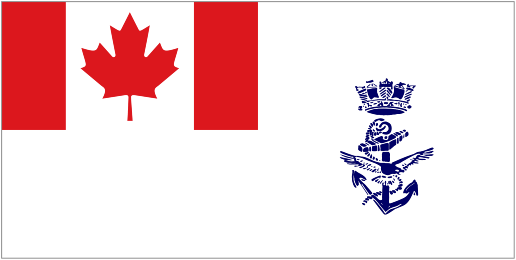 A Royal Canadian Navy Historical Project
In memory of those who have Crossed the Bar
Bruce Anthony Ramsay, C.D.

Petty Officer 2nd Class, Weapons Underwater

RCN / C.A.F.

Born: 20 Dec 1942, Brandon, Manitoba

Died: 02 Feb 1984, Ceiba, Puerto Rico

Book of Remembrance
RAMSAY, Bruce Anthony, CD, PO2, died - 02 Feb 1984, HMCS HURON - son of William Henry and Helen (nee Walker) Ramsay of Greenfield Park, QC; husband of Rita Eleanor (née O'Brien) and father of Peter, David, Joseph, Philip and Bruce Ramsay of Ellershouse, NS.
Bruce enlisted in the RCN on 04 Feb 1960 in Montreal, QC. He is buried in the Fort Massey cemetery, Halifax, NS.
Remembering Bruce Ramsay - submitted by Tim Spring, C1SG - I believe Bruce was a P2WU, he was a quiet guy who pretty much kept to himself. I know he was very much the family man and I believe he and his wife had 5 kids. I remember the night like it was yesterday. The Doc (PO1 McGuire) heard something on sick bay door and when he opened it there was Bruce lying on the deck in great pain. He was having a heart attack. I was on watch when the alarm sounded - in no time they assessed the situation and quickly came to the conclusion to get Bruce ashore. We went right to flying stations to get him medevaced a quickly as possible. After my watch I remember sitting on some AFFF canisters in the cross flat looking at the sickbay door hoping that Bruce would be okay. When we got the word that Bruce had died that quiet that comes over a ships company when you lose one of your own was everywhere. There is nothing more solemn or sobering than losing a shipmate.
Ships served in: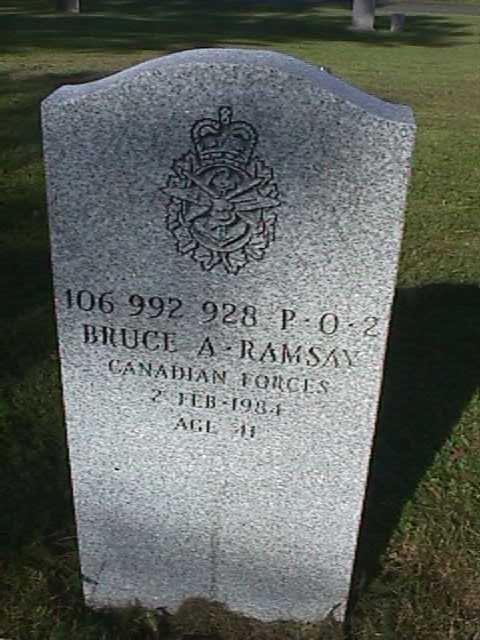 Headstone for PO2 Bruce Ramsay at the Fort Massey Cemetery, Halifax, NS
Photographer / Courtesy of George Newbury