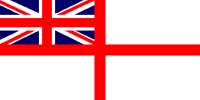 For Posterity's Sake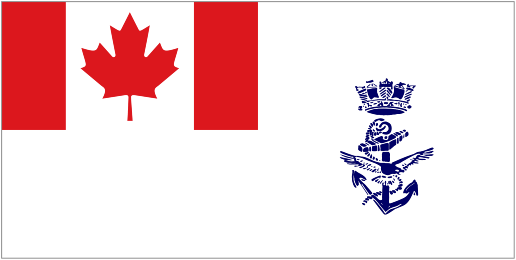 A Royal Canadian Navy Historical Project
In memory of those who have Crossed the Bar
Tait Hopkins

Born: 04 Mar 1925, Niagara Falls, Ontario

Died: 22 Sep 2018, Port Colborne, Ontario
HOPKINS, Tait Sr. - passed away peacefully surrounded by his loving family on Saturday, September 22, 2018 at Portal Village in Port Colborne. Tait was in his 94th year.
Tait is survived by his wife, Margaret; children, Doug Hopkins Sr. (Nancy), Barbara Ramore (Bill), Susan Nevar (Mark), and Tait Hopkins Jr.; sister, Mary McKay; twelve grandchildren, Doug Jr., Jennifer, Kelly, Meg, Beth, Billy Jr., Matt, Kate, Luke, Zack, Tess and Rachel; and seven great-grandchildren, Scarlet, Hunter, Easton, Amelia, Elliott, Olivia, and Emily; sister-in-law Jeane Gage-Barlow (Christopher), and dear friends Bob and Joan Galbraith. He is preceded in death by his parents, brother John Hopkins, sister-in-law Florence Hopkins, brother-in-law Jack McKay, brother-in-law Cameron Gage, and daughter-in-law Tracy Hopkins.
Tait was born on March 4, 1925 in Niagara Falls, Ontario to John and Mabel Hopkins. He attended Simcoe Street Public School and NFCVI where he excelled in basketball and track and field. During his formative years, he attended McMaster University where he met the love of his life, Margaret Stevens of Hamilton. Margaret and Tait were married on February 3rd, 1951. They were blessed with 67 years together. After settling down together as a family on Runnymede Road in Port Colborne, Tait started an independent Insurance Adjusting firm, which he owned and operated for over 35 years.
Over the course of their 70+ blessed years together, Tait and Margaret shared a love story that most can only dream of. Every January 4th Tait gave his bride flowers in celebration of their first date at the Pagoda Restaurant in Hamilton, 1947. Their commitment, love and undeniable joy was felt by everyone who met them. No two people cherished and adored each other more than Tait and Margaret.
Tait was a dedicated member of the Port Colborne community. Tait and Margaret joined the Port Colborne Gyro Club in 1956. The Gyro Club remained a big part of their lives until Tait was into his late 80's. After holding every office at the local and District 3 level, Tait was the recipient of the 'Gyro of the Year" merit award for outstanding service in the mid 1980's. From 1979 to 1996, he served as a member of the Board of Directors of Port Colborne General Hospital, and Chairman of the Board from 1993 to 1995. For his involvement, Tait was later awarded lifetime membership in 1997 and in 1998 was appointed chair of the Hospital Foundation. His commitment to the community further included a tenure as Ward 3 alderman and Finance Chairman, involvement with the Chamber of Commerce, Heart & Stroke Foundation, and a presidency term with the Port Colborne Club and Curling Club. As a long-time member of Central United Church, Tait served on the church general council for several years. For a number of years in the 1990's he also helped coordinate a breakfast program for students at Dewitt Carter Public Elementary School. In his capacity as a successful insurance adjuster and business owner, Tait served as President of the Niagara Adjusters Association.
As a young man, Tait proudly served his country as a member of the Royal Canadian Navy in the North Atlantic during World War Two aboard the frigate "HMCS ETTRICK''. He was also a long-time member of the Tobermory Legion, Branch #290.
Tait was a vocal supporter of the Hamilton Tiger Cats ('Oskee Wee Wee!') and the Toronto Maple Leafs, which he, at one time, was a shareholder. In their free time and into retirement, Tait and Margaret enjoyed spending time at the family cottage in Tobermory, boating in the 'Sweet Taiter', and spending winter months in St. Augustine, Florida. Tait loved eating anything with whipped cream, going for drives, and golfing at the 'Tip of the Bruce' in Tobermory and locally at 'Whiskey Run' Golf Club.
Tait will be remembered for the many wonderful gifts he brought to our family - the blessing of a happy home, unwavering love and support, a great smile that could still melt your heart, and a sense of humour that continues to give strength to his family. He is and was the Dad that defined love and dedication. He is forever Margaret's 'seawart'.
The family would like to thank the wonderful caring staff of Portal Village for all the warmth and kindness they have shown both Margaret and Tait. The family is forever grateful. Also, a special thanks to Paramed and Family Links for their tender care. The family would also like to extend a special thanks to Cathy Melville.
Tait's daughter-in-law, Tracy Hopkins, wrote the following about Tait & Margaret a month before she passed away, and we don't think anybody could say it better:
"The two of you complete each other! It is truly so unique to find a couple...a love so encompassed. It inspires each of your children and their families. What you have taught us all about love, generosity and kindness is unparalleled and for that we are eternally grateful. I could not have selected better in-laws. Thank you so much for all you have given us."
The Hopkins family will receive visitors at the Davidson Funeral Home, 135 Clarence Street, Port Colborne, on Wednesday, October 3, 2018 from 2-4 & 7-9 p.m. A celebration of life will be held at a later date. Memorial donations, if so desired, may be made to the Canadian Cancer Society or the Heart and Stroke Foundation of Ontario.
Ships served in:

---