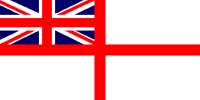 For Posterity's Sake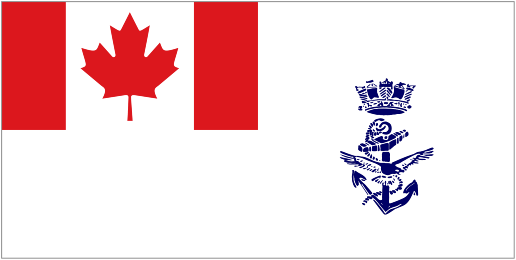 A Royal Canadian Navy Historical Project
In memory of those who have Crossed the Bar
William Anthony Paddon, O.C.

Surgeon Lieutenant-Commander, O-57050, RCN(R)

Died: 05 Jan 1995
PADDON, William Anthony, Dr., Hon.
Dr. W. Anthony Paddon, who dedicated his life to the development and expansion of health and educational services in Labrador, and who was the first Labradorian to serve as the province's lieutenant-governor, died Jan. 5 at the age of 80. Dr. Paddon was a member of Memorial's Board of Regents from 1972-74 and received an honorary degree from the university in 1977.
Born in Indian Harbour, Labrador, he received his early education at home (since there was no school in his area) and later attended Lenox School in Massachusetts. He received a B.Sc. (1936) from Trinity College at Hartford, Conn., and completed his MD (1940) at the State Medical School of New York. His summers as a student were spent with the International Grenfell Association (IGA) in Labrador.
After serving as a surgeon with the Royal Canadian Navy during the Second World War, Dr. Paddon returned to Labrador in 1946. Although he had become a qualified pilot during his university career with a view to conducting aerial medical work in Labrador, he never actually flew air ambulance flights. Instead, he worked as a medical officer for the IGA, travelling the region by dogteam and on foot in winter, and visiting coastal communities by hospital ship in summer. He was director of the IGA's Northern Medical Services from 1960-78, and retired in 1979.
Dr. Paddon was Newfoundland's lieutenant-governor from 1981-86. During his long and distinguished career he received many citations, including an honorary degree from Trinity College (1974). He was named twice to the Order of Canada, first as a member (1978), then as an officer (1988). Dr. Paddon also served on the executive of the Newfoundland Medical Association for two years.
The following additional information was submitted by Dr. Paddon's son David - After the war, Dr. Paddon resumed the health and educational efforts his father had worked toward from 1912 until his death in 1939 at the age of 58. He was instrumental in improving health outcomes in Labrador. The incidence of TB stood at approximately 30% on the north coast of Labrador in 1947. 10 years later it was 4%. He travelled by dog team for 10 winters until bush planes took over. During the summer months he traveled by the hospital vessel Maravel (picture below). He paid for the vessel's x-ray with money he had saved during the war. Dr. Paddon published an autobiography called "Labrador Doctor: My life with the Grenfell Mission". (Webmaster's note: Dr. Paddon's autobiography is available on Amazon)
Ships served in:
HMCS NADEN - Appointed to Naden as Surg-Lt (Navy List Sep 1942)
HMCS KITCHENER - Appointed to Kitchener 06 May 1943 as Surg-Lt, M.D. RCNVR (Navy List Aug 1943)
HMCS STADACONA II - Appointed to Stadacona II 03 Feb 1944 as Surg-Lt, M.D., RCNVR (Navy List Feb 1944)
HMCS TEME - Appointed to Teme 21 Nov 1944 as Surg-Lt, M.D., RCNVR (Navy List Nov 1944) Appointed to A/Surg-LCdr, RCNVR (seniority 01 Jan 1945) (Navy List Mar 1945). Survived the torpedoing of HMCS Teme on 29 Mar 1945
RETIRED LIST - As Surgeon-LCdr, RCNR, seniority 05 Sep 1945 (Navy List Apr 1946)
(1) Portrait of Surg-Lt Paddon (2) Dr. Paddon on the hospital vessel Maravel (3) The Barber Pole Song by Hon. Surg-LCdr Paddon, 1943
Courtesy of Dave Paddon
---