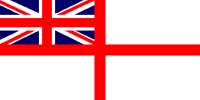 For Posterity's Sake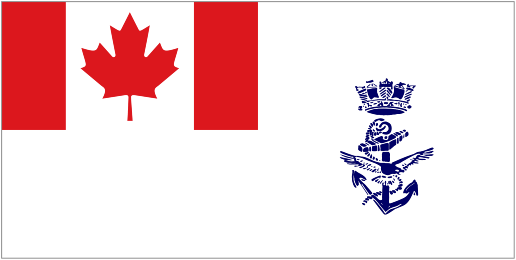 A Royal Canadian Navy Historical Project
In memory of those who have Crossed the Bar
John Clement Dean Thomas, DSM
Leading Coder, V11857, RCNVR
Born: 17 Aug 1921, Winnipeg, MB Died: 18 Jul 1983, Winnipeg MB
THOMAS, John Clement Dean - John joined the RCNVR on 11 Sep 1941and served on HMCS Bayfield and HMCS Bellechasse. He was demobilized on 10 Oct 1945. After the war, he got married and went back to work for the Bank or Montreal - first in the role of Assistant Accountant and then as Bank Manager. Transferred to many towns over the years, mostly in Saskatchewan. John married Mary (also a bank employee) in Prince Albert, Saskatchewan - together they had 7 kids - Patricia, Robert, Margaret, Donald, Kenneth, Catherine and Richard. John ended up back in Winnipeg, where he retired in 1978.

Citation for Distinguished Service Medal (DSM) - RCNVR / HMCS Bayfield - Awarded as per Canada Gazette of 30 March 1946 and London Gazette of 11 December 1945 - "For distinguished service during the war in Europe."

Letter from Commanding officer recommending the DSM: "It is respectfully requested that the following rating may receive recognition and honorable mention for his devotion to duty and hard labour over and above the normal requirements of his rating. The above mentioned qualities in this man were observed by me during the working up programme, preparation for, and the actual execution of Operation Neptune and the subsequent minesweeping, and in my opinion, this ratings, by his efforts, accomplished a major part of the preparation for the assault in this ship." Letter is signed by Lieutenant F.A. Cunningham, Commanding Officer of HMCS Bayfield.

Awards and campaign medals for John Thomas: Distinguished Service Medal (DSM), The 1945 Star, The Atlantic Star w/France and Germany bar, The Canadian Volunteer Service Medal (CVSM) and the War Medal
Ships served in:
HMCS BELLECHASSE - Served in Bellechase 28 Feb 1942 - 19 Feb 1943 as a O/Coder & Coder, RCNVR. Rated Coder 30 Sep 1942.
HMCS BAYFIELD - Served in Bayfield 16 Mary 1943 - 21 Jul 1945 as a Coder, RCNVR
(1) Portrait of Seaman Thomas (2) Training and Active Service record (3) Verification form for Campaign Stars, Defence Medal, War Medal, CVSM and Clasp (4) Letter to HMCS Unicorn informing them of the award of the DSM to L/Coder Thomas (5) Letter to HMCS Unicorn with instructions for the awarding of the DSM of L/Coder Thomas (6) Letter from HMCS Uniforn to Naval Service HQ informing them that John Thomas has been invested with the DSM.
Courtesy of Rick Thomas