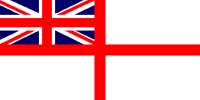 For Posterity's Sake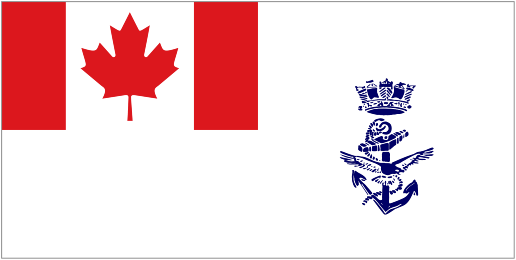 A Royal Canadian Navy Historical Project
Excerpts from the war diary of
Joseph Ambrose Walter Lees, C2ERA, V25427, RCNVR
while serving in HMCS ARVIDA K113
Courtesy of Art Lees
---
Dad joined the navy in June 1940 as a Stoker Petty Officer and was discharged at the end of the war as C2ERA. From the spring of 1941 until the spring of 1943, he was on the corvette Arvida on convoy escort duty from Newfoundland to Ireland. HMCS Amherst, an identical ship, was also with this escort group and these two ships saw some of the worst of the Battle of the Atlantic. Later, dad was on two other corvettes on escort from New York/Boston to Newfoundland and then from England to Gibraltar. Mom gave dad a diary for Christmas in 1942 and he made daily entries throughout the war. I have extracted the parts pertaining to the worst convoys, which I hope you find interesting.
Excepts from the diary of my father, C2ERA J.A.W. Lees, who served on the corvette H.M.C.S. Arvida from April/41 to May/43.
Convoys ONS-92 ON-127 SC-107 HX-233
*April 24/42* Subs in vicinity. Knew it was too good to last. Everyone must wear life belts at all times. Weather getting rough again.
*April 25/42* Still rough but fine. Expect to get in tomorrow. Aircraft above today and yesterday.
*April 26/42* Sunday – nice day. Arrived at tanker on Foyle River at 1630 and took on 165 tons. Remaining for the night – Londonderry in the morning.
*April 27/42* Londonderry at 0930. An American base and a big one. McQueen lost my burburry last night.
*April 28/42* Another fine day. Found my coat. Pat brought it back. Crew painting ship.
*April 29/42* Ship nearly painted. Don't like this place. Ship looks like an ice berg.
*April 30/42* Weather still good. Fisher and McConkey are back. They had a good time in Belfast.
*May 1/42* May 1 and just like July at home.
*May 2/42* Weather perfect. Went ashore with Jack Adams. Bought a cap and a Canada badge.
*May 3/42* Went ashore and saw the town.
*May 4/42* Sailing orders today but the Captain is not back. Flies back in a bomber tonight. Sailing tomorrow. Hope we go to Halifax.
*May5/42* Left at 0530 for sub trails. Back in at 1600. Left again at 2200 for gun practice. In again at 0200. Out again at 0800 for more practice.
*May6/42* In again at 1200. Don't know how all this is going to end. No sign of going back over yet.
*May7/42* On our way again. Rather rough leaving the mouth of the river but smoother outside.
*May 8/42* Cold and foggy today. Nothing unusual. Had a fire in the stoke hold tonight. Patry got scorched pretty badly.
*May 9/42* Lovely day today. Convoy is slow. Just plugging along. Same old routine.
*May 10/42* Sunday, more good weather. Good dinner. Hope it continues. Patry still not watch keeping. The Captain is beginning to worry about the oil.
*May11/42* *Monday* Weather still good. Put Drew aboard Yankee cutter at 1100- appendicitis. Hope it is not serious. He is a fine youngster. Subs in vicinity – everyone wearing lifebelts.
Used 10 tons of oil past 24 hours so Captain feels better. I am still doing Patry's work and my own also. At 1700 the pipe came down for everyone to wear lifebelts. Subs shadowing convoy. Had music on upper deck after supper. Went on watch at 2000. Action stations went at 2300. Two ships sunk. Another at 2400. Night is bright as day with starshells. Thirty at a time. But no trace of sub. More like a 4th of July nightmare than anything else.
*May12/42* *Tuesday* At 0100 two more ships went down. At 0200 starting picking up survivors – got 28. One got caught in our wheel and died. Some are hurt badly. All nationalities. Got relieved from stoke hold at 0500. Tired out. Had coffee and laid down but couldn't sleep. Got up at 0630 and went on deck and waited for breakfast. Was eating when action sounded again so back to the stoke hold. Dropped two charges but no results. Was relieved at 1200. At 1300 put the Greeks aboard another ship – a freighter. At 1330 put the injured aboard the U.S. cutter. They told us Drew had been operated on and was doing fine. The gunners from the lost ship are staying with us. I went to sleep at 1400 and woke up for supper at 1730. It is now 1830 and we expect another night of it. Subs still unaccounted for. They'll be back – they are. I went on watch at 2000. At 2200 action again. Another ship went down. Saw the sub on the surface but missed him. Fired star shells but he was gone. Came up on deck at 2400 just in time to see another ship go up. Then everything was quiet for the rest of the night.
*May13/42* This is *Wednesday*. At 0600 we lost a fast freighter and started back to look for survivors. At 0800 action stations again. At 0900 we picked up three boat loads of survivors and had an interesting time. A sub was shadowing us and we had to take time out to chase it. Dropped charges but still haven't got him. At 1200 we picked up two more men from a boat filled with water and learned that the subs got three ships last night. We are now looking for more men and expect trouble any minute. We didn't find the men, poor devils, and at 1300 we headed for Newfoundland escorting the rescue ship, Bury, with 186 survivors aboard. The convoy is 100 miles ahead of us. Action again at 2200 but nothing came of it. Came off watch at 2400 and finally got a night's sleep with all my clothes on and on the lockers.
*May14/42* *Thursday*. Running hard all night. Quiet this morning. Did 8 – 12 watch, had dinner and laid down to have a little nap but was wakened by the bell again. We dropped another pattern of charges but missed again. Secure at 1430. Quiet for the rest of the night. Wind is coming up and getting rough.
*May 15/42* *Friday*. It has been rough all night. It is now 1900. We have been running hard all night and day. The weather is clearing now. More subs are reported in our vicinity so I guess it'll be another busy night. We have had quite a week of it and I know we'll all be glad to get out of this.
*May16/42* Saturday. The night went by without action. I guess we took too crooked a course for them to follow. Expect to get in tonight. Arrived at St Johns Newfoundland at 1700.
*Sept 4/42 **Friday. *Arrived at tanker at 0900. Low on water. Spilled oil on deck. Everybody sore at everybody else. Fast convoy ahead. Leaving at 1030. (from Liverpool, England)
*Sept. 9/42* Wednesday. The weather has been very rough all during the trip but is now clearing. Convoy is making slow work of it.
*Sept. 10/42* Thursday. Action. 1330 – two ships gone. One, a tanker went down immediately. The other, a freighter, broke in two but still afloat. Had to be sunk with shell fire. 1900 – two more got it. One of these went right down. The other was a tanker. She was hit in the bow and is still afloat. The fish was aimed at the St. Croix but missed and hit the tanker. We dropped a pattern but missed and the sub got away in the convoy. Had perfect contact for a second pattern but we were too close to a big freighter.
*Sept. 11/42* Friday. It is now 0830. I'm just off watch. Convoy is small this morning. Action all night. Lost nine ships since 1.30 yesterday. Now for some sleep. It is now 1300 and we have had action stations three times already. Last night's chart showed three fish missed us by about 20 feet. Two of the ships hit are still afloat and carrying on. Our depth charges are getting scarce and so are the star shells. A snow flake flare exploded pre-maturely and landed among the charges. Two stokers got burned throwing it overboard.
*Sept. 13/42* Sunday. It is now 0900 of the 13th (Sunday). Things have been happening too fast to keep track of. Up to now we have had action stations 21 times since the 10th. The count is now eleven ships gone down and two hit but still afloat. We have 140 survivors aboard but most of them are all right except for one broken arm. They are quite a mess. Six inches of oil on water when we picked them up at 0300, the 12th. We were just nicely under way when a sub surfaced fifty yards off our port bow. We tried to ram but he crash dived and scraped our bottom as we went over. Six depth charges went fair on top of him.
*Sept. 14/42* Monday (note – it's hard to tell from the diary if this is still Sunday). Yesterday afternoon we dropped another pattern of six and distinctly heard a seventh explosion. Probably a torpedo in the sub – I hope so. Three subs were sighted on the surface this morning at 0300.Additional escort is expected today but we still have two days to go so a lot can happen yet. Our crew is nearly dead from want of sleep. The crews of some of the ships sunk didn't have a chance and a large percentage went down with the ships. We have dropped 50 charges – 18 left – fingers crossed.
*Sept. 15/42* Tuesday. Well, we are now in port, thank God. We lost 7 ships and Lord knows how many men. The Ottawa got it at 2330 on the 13th. There are only 69 men alive out of 175 in the crew and 50 survivors they had off of a merchant man. We have been going full speed the last 24 hours. Action never stopped from 1.30 the afternoon of the 10th until we left the convoy. The other escort came out and the convoy was still taking it when we left. We had to leave because of shortage of oil. We thought seriously of oiling at sea but gave it up and I'm glad we did. We stopped to pick up what was left of the Ottawa's crew –got 22. Celentine got 47. We had 162 survivors on board besides our own. We've got no food, oil or water left. A lot of the crew of the Ottawa are badly injured. Fisher worked for two days and nights on them. (Note: Fisher was in the Engineering Department but he was the only one with first aid training) We got a doctor off the St. Croix Monday morning to help out. We just got our boat aboard when we made contact with a sub and dropped charges. It has been a terrible time and certainly was awful to see those men drown right along side our ship. It was pitch black and we didn't dare use a light. Many of our officers and men jumped in the water to put ropes around men that were floating there. A lot of my friends are gone. One of our men that got sick in Ireland and was aboard the Ottawa is gone. Dusty Miller and Frank Morrison are gone. I'm very proud of our stokers.
*Sept. 16/42* First day in port. We all got inoculated today and I'm feeling rotten already. We are boiler cleaning also which makes it worse. Ken Leslie is also gone from the Ottawa. (Note Ken Leslie was the brother-in-law of Ansel Russell, a Halifax police office, where dad stayed at their house on Union Street just up from the dockyard, when the ship was in Halifax.
*Oct. 23/42 Friday. *Arrived at St. Johns at 0900. We were taken in tow at 0100 – no oil. Weather perfect – 35 miles to go.
*Oct. 30/42* Friday. Circulator pump went on the bum this morning. Got it fixed and got away at 1300. Sea good.
*Oct. 31/42* Saturday. Joined convoy – 6.5 knots. Several mine sweepers with us. Sea still good. Nearly all new crew – 2 new ERA's. McConkey is now chief. I've been made E.R.A.
*Nov. 1/42* Sunday. Weather still good. Action at 2030. I'm on 4 to 8. Action all night.
*Nov. 2/42* Monday. It is now 1000. We lost ten ships through the night. About 60 survivors aboard. Amherst has about the same with 200 more on rescue ships. Mr. Bill saved us last night when a fish nearly hit our bow. He heard it on the asdic and ordered hard to part and full speed ahead and the fish just missed us. Lucky. One dead man aboard and some hurt. Buried him at sunset – full honors.
*Nov.3/42* Tuesday. Another ship gone at 0900. Sub on surface but was too far away and went down too quick in the convoy. Action several times today already. 2300 now and we have been at action stations most of the day. We have lost 16 ships so far. One was an ammunition ship that blew sky high. At 2200 we dropped two charges and a few minutes after that there was a violent explosion. At first I though we were hit but it turned out to be something else. We're not sure but the Restigouche is crediting us with a sub and one the night before.
*Nov. 4/42* Wednesday. Quiet today. Two more ships went down at 2000. We are now on our way to Iceland. The Celendine, a rescue ship, a tanker and ourselves with two yankee tugs.
*Nov.5/42* Thursday. Quiet again today. Steam steady for Iceland.
*Nov.6/42* Put grub over onto one of the tugs today. Made a mess of it but they got the grub.
*Nov.7/42* Arrived at Iceland at 2300. News on the radio today says 22 ships are gone out of the convoy we were with and two damaged. We had 40 when we started. (The actual number was 15)
*April 11/43 *Left St. Johns at 1400, weather good.
*April 12/43* Rough today, no convoy yet
*April 13/43* Rough today, pounding along hard
*April 14/43* Joined convoy today, weather some better, warm
*April 15/43* Took on oil today – O.K. – American tanker "Sun"
*April 16/43* Took on oil today – success.
*April 17/43* *Saturday. *Canadian freighter fished at 0510, 52 survivors, 6 killed. This probably starts it. Put 3 injured aboard U.S. cutter. U.S. cutter then sank sub. Arvida brought sub to surface in convoy with charges, then Duane, Spencer and sub fought it out. He killed three men on Spencer before a salvo put him down. Forty-four prisoners taken. While picking up Germans, Duane got a ping, dropped a pattern and brought up oil.
*April 18/43* Just another day at sea. Had a ping but lost it.
*April 19/43* Took on oil today. British system – terrible.
*April 20/43* Freighter rammed today- abandoned. Ramming ship carrying on with us as escort. Arrived outside Clyde at midnight. Went in during morning. Discharged survivors then to Belfast. Arrived at 2000.
*April 21/43* Just a day in port. Duty watch, cleaning boilers.