---
HMS VOLTAIRE
Armed Merchant Cruiser
---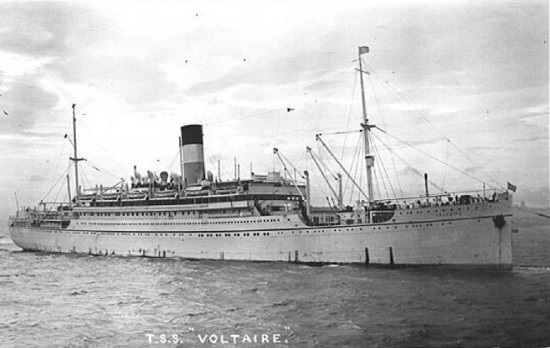 TSS Voltaire - prior to conversion to an armed merchant cruiser
Requisitioned by Admiralty: 27 Oct 1939

Commissioned: 04 Jan 1940

Fate: Sunk by the German raider Thor on 04 Apr 1941
This page is not meant to be a comprehensive history of HMS Voltaire, but a record of sailors of the ROYAL CANADIAN NAVY who served in her, photos they took and stories they may have shared with their families.
On 27 October 1939 the passenger ship Voltaire of the Lamport & Holt Ltd, Liverpool was requisitioned by the Admiralty and converted to an armed merchant cruiser. Conversion was completed on 4 January 1940.
On 4 April 1941 HMS Voltaire (A/Capt. James Alexander Pollard Blackburn, DSC, (retired), RN) was on isolated patrol in the central Atlantic, about 900 nautical miles west of the Cape Verde Islands: at 0615 hrs she was spotted by the lookouts of the German raider Thor (Schiff 10) and the ships headed for each other. At 0645 hrs the opponents opened fire and by 0649 hrs Voltaire was ablaze, by 0715 hrs only 2 guns remained in action and by 0800 hrs she hoisted a white flag, sinking shortly afterwards by the stern with a heavy port list in position 14º30'N, 40º30'W. 75 dead and 197 survivors rescued by the Germans. In the action, Thor expended 724 rounds of 15-cm.
---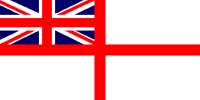 In memory of those who have crossed the bar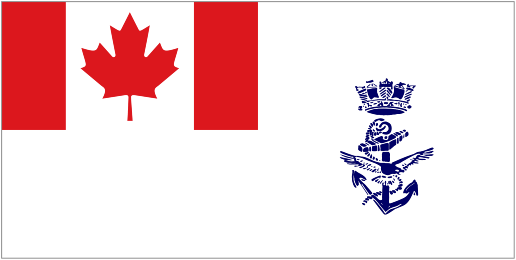 They shall not be forgotten
---
TSS VOLTAIRE
T.S.S. VOLTAIRE circa 1932
L-R: Lounge - Dinning hall from concourse above - dining hall
Click on the above photo to view larger images
From the collection of John Raymond Ball, photographer
Courtesy of Lisa Richards
These photos had been printed as postcards and sent by John Ball to members of his family. In the lounge photo there is an "X on the left hand side. This is where John was sitting when he wrote the postcards.
---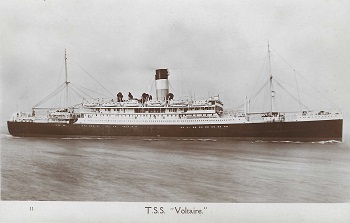 TSS VOLTAIRE
postcard photos
L-R: Smoking Room - Soloon Dome and Galleries - Lounge
L-R: Music Room - Verandah Cafe
Courtesy of Gerald Kendig
---