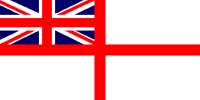 For Posterity's Sake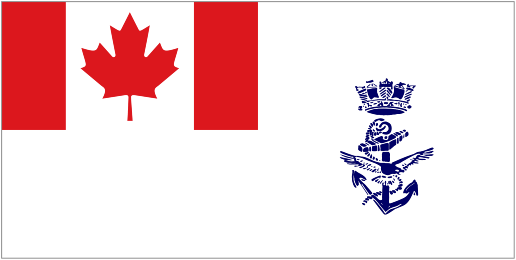 A Royal Canadian Navy Historical Project
Minesweeping Trawler - TR 1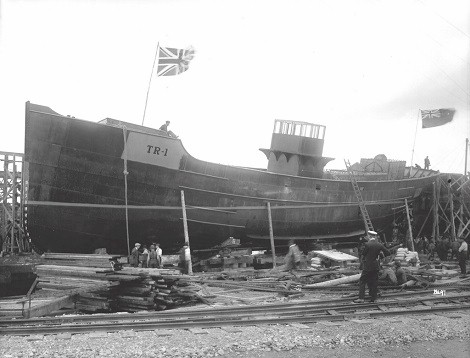 TR 1, 01 Sep 1917, Port Arthur, Ontario.
Source: Flickr photo collection of Ron Bell
Laid down: 31 May 1917

Launched: Sep 1917

Completed: 31 Oct 1917

Paid off:

Sold to New Zealand: 1926

Commissioned: as HMNZS Wakakura: 1941

Paid off: 1947

Fate: Scrapped in 1953
TR 1 served in the RCN until after WW I. In 1926 she was sold to New Zealand and was commissioned as HMNZS Wakakura T-00 and served with the RNZN until after WWII. After WWII she was sold to Tasman Steamship Co and converted to a refrigerated cargo vessel in 1947. She was broken up in 1953.
Commanding Officers

Ch/Skpr William Henry Norcott, RCN - 17 Jan 1918 - unk

Ch/Skpr William Henry Norcott, RCN - 01 May 1918 - unk
In memory of those who have crossed the bar

They shall not be forgotten

A-B

C-D

Cameron, David

____-____

Drafted to TR 1 on 01 May 1918 as Ch/Art (E), RCN

G-H

Hubley, John Henry

____-____

Drafted to TR 1 on 01 Feb 1918 and 01 May 1918 as Mate, RNCVR

Hunt, Hugh Michael

____-____

Drafted to TR1 on 01 Feb 1918 as Ch/Art (E), RCN

M-N

Moulton, Walter Scott

____-____

Drafted to TR 1 on 01 Feb 1918 as W. Op 3rd Cl

Norcott, William Henry

____-____

Commanding Officer

17 Jan 1918 and 01 May 1918

W-X

Wonham, Walter Richard

____-____

Drafted to TR 1 on 01 Feb 1918 as W. Op 4th Cl, RNCVR