---
ST ANNE W36
Salvage Tugboat
---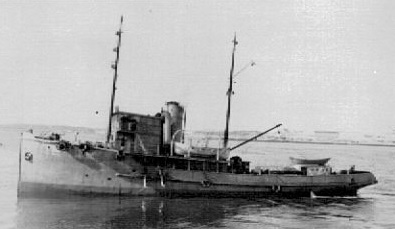 Tug ST ANNE
Credit: John Henderson
Source: The Nauticapedia
Built: 1919

Launched: 15 Apr 1919

Completed: Jun 1919

Commissioned: Jan 1940

Paid off: 1943

Fate: Broken up Aug 1964
Built by Ferguson Brothers (Port Glasgow) Ltd., Port Glasgow, ST ANNE was a steel screw steam salvage tug powered by a single screw, coal fired boiler, with a speed of 12 knots. Originally owned by The British Admiralty, she was later owned by A.J.L. Hill, Southampton in 1922; Bathhurst Co., Ltd, Chatham, NB in 1924; and Bathurst Power & Pater Co., Chatham, NB in 1931. She was requisitioned for use as an Examination vessel by the RCN in Jan 1940. In Dec 1942, HMCS ST ANNE left Halifax for St. John's, Nfld. Remaining there for about a week, she departed for Halifax just after Christmas with HMCS SAGUENAY, badly damaged from a collision, in tow; arriving in Halifax on 08 Jan 1943. Later in 1943 she was returned to her former owners, re-named Cascapedia, and was used to haul lumber till finally sold in 1962 for scrap. She was broken up at Sorel, Quebec in Aug 1964.
---
Tug ST ANNE - Clyde Built Ships
---
Commanding Officers
Ch Skipper John Orr, RCNR
---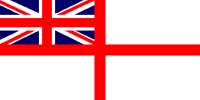 In memory of those who have crossed the bar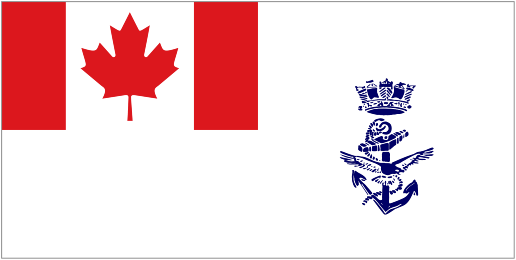 They shall not be forgotten
---
Former Crew Members
Belcher, Gordon R., LS, CR2, RCNR - Dec 1942 - Jan 1943
---
(JO-04 - JO-06) Tug ST ANNE
(JO-07) Crew list for the tug ST ANNE
(JO-08) Purchase order dated 20 Nov 1941 for one bag washing soda signed by John A. Orr, Ch Skpr
(JO-09) Monthly record of fuel for the tug HMCS ST ANNE dated 30 Nov 1941 signed by A.E. House, C/ERA
(JO-10) Ration Indent for HMCS ST ANNE dated 17 Jan 1942
(JO-11 & JO-12) Muster list of provisions (both fresh and dry) remaining onboard HMCS ST ANNE on 31 Feb 1942
(JO-13 & JO-14) Supply verification form from Central Victualling Depot HMC Dockyard, Halifax dated Feb 1942 - signed by Skpr L.W. Griffiths, Acting for CO
(JO-15) Request for HMCS ST ANNE'S February and March monthly fuel record dated 29 Apr 1942
(JO-16) Letter, dated 14 Feb 1942, to the Commanding Officers of all Harbour Craft to keep clear of the Dartmouth Slipway Cradle Tracks to prevent damage to their boat and the tracks.
From the collection of John Orr, Ch Skipper, RCNR
Courtesy of David Sweezey
---