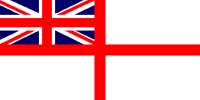 For Posterity's Sake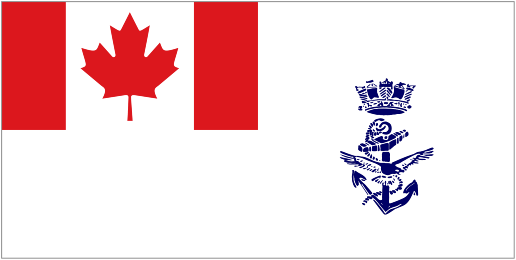 A Royal Canadian Navy Historical Project
---
HMS RAJPUTANA F35
Armed Merchant Cruiser
---
This page is not meant to be a comprehensive history of HMS Rajputana, but a record of sailors of the ROYAL CANADIAN NAVY who served in her, photos they took and stories they may have shared with their families.
Launched: 06 Aug 1925 Commissioned: 16 Dec 1939 Fate: Sunk 13 Apr 1941 by U-108
On 4 September 1939 the passenger ship Rajputana of the P. & O. Steam Navigation Co Ltd, London was requisitioned by the Admiralty. She was converted to an armed merchant cruiser and commissioned as such on 16 December 1939. HMS Rajputana was torpedoed and sunk on 13 April 1941 by the German submarine U-108 west of Reykjavik, Iceland in position 64º50'N, 27º25'W. 283 survivors were picked up by the British destroyer HMS Legion and landed at Reykjavik. 40 of her crew went down with the ship.
---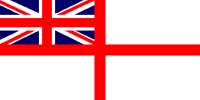 In memory of those who have crossed the bar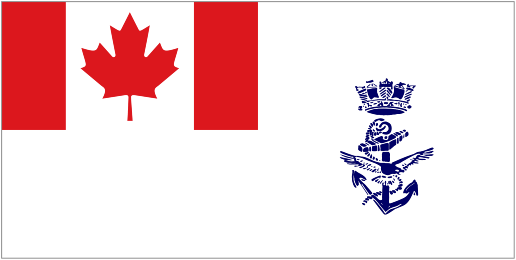 They shall not be forgotten
(s) - Survived the sinking of HMS Rajputana on 13 Apr 1941
---
Former crew members
Davidson, Frank C., Sto 1 - of Truro, NS
---
Photos and Documents
(HM01) - Luncheon menu from SS RAJPUTANA 05 Mar 1939 (HM01) SS RAJPUTANA postcard (HM03) Gunnery drills on HMS RAJPUTANA (HM04) Sailors on HMS RAJPUTANA relaxing on deck. One of her 6-inch guns is visible on the port side (HM05) Forward starboard side 6-inch gun on HMS RAJPUTANA
(HM06) HMS RAJPUTANA taking a wave over her bow (HM07) Hamish McClay beside a 6-inch gun on HMS RAJPUTANA (HM08-HM10) Engine room of HMS RAJPUTANA
(HM11) Guard aboard HMS RAJPUTANA - reason for the guard unknown (HM12) Article on Stoker Frank C. Davidson surviving the sinking of HMS RAJPUTANA (HM13) Article on Andrew Buster Winn returning home on leave after surviving the sinking of HMS RAJPUTANA
From the collection of Hamish McClay
Courtesy of Robert Edmund McClay
---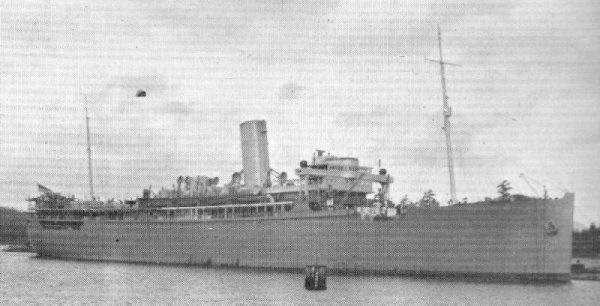 HMS RAJPUTANA after her conversion to an Armed Merchant Cruiser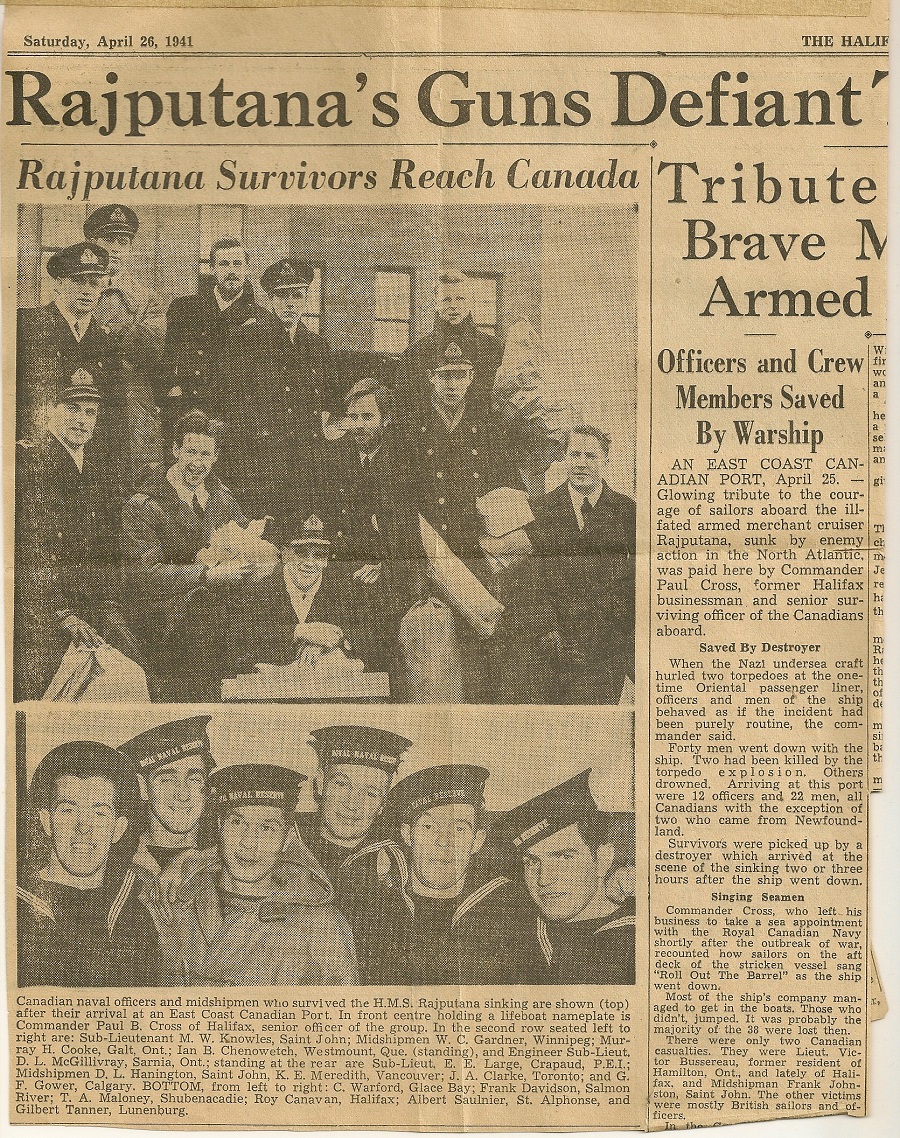 Article on the survivors of the sinking of the Armed Merchant Cruiser HMS RAJPUTANA arriving in Halifax
Halifax newspaper 26 Apr 1941
Click on the above article to view a larger image
From the collection of Capt. Paul B. Cross, RCNVR
---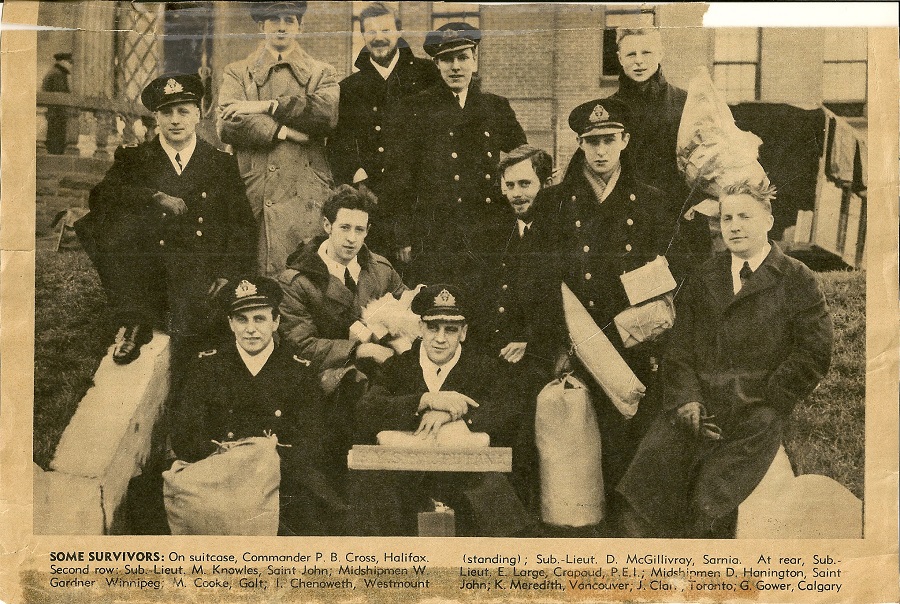 Article / photo of survivors of the sinking of the Armed Merchant Cruiser HMS RAJPUTANA
Click on the above article to view a larger image
From the collection of Capt. Paul B. Cross, RCNVR
---