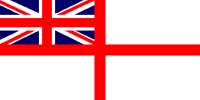 For Posterity's Sake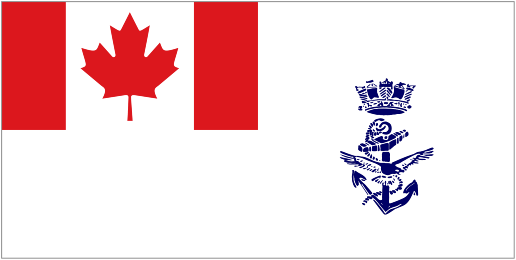 A Royal Canadian Navy Historical Project
PCT MOOSE 62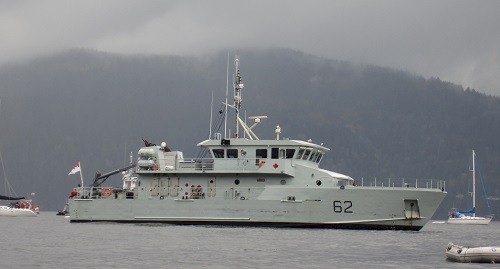 PCT Moose 62 providing security for the scuttling of the former HMCS Annapolis off Gambier Island, BC on 04 Apr 2015.
Courtesy of / © Dennis Cardy 2015
(Click on the above photo to view a larger image)
Laid down:

Launched: Oct 2008

Accepted by RCN: 27 Nov 2008

Paid off:
The Orca-class is a class of eight steel-hulled Royal Canadian Navy Training Tenders. Based on the Australian-designed Pacific-class patrol boat, the Orca-class was constructed by Victoria Shipyards between Nov 2004 and Nov 2008, at a total project cost of C$90.7 million. All are in service at CFB Esquimalt in British Columbia. They replaced the YAG 300 class and operate as training platforms and surveillance craft. These ships are not commissioned.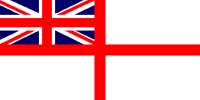 In memory of those who have crossed the bar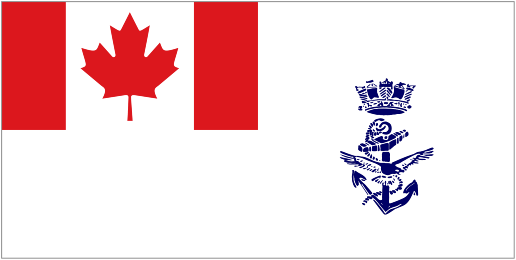 They shall not be forgotten
Photos and Documents
PCT Moose 62 providing security for the scuttling of the former HMCS Annapolis off Gambier Island, BC on 04 Apr 2015.

Courtesy of / © Dennis Cardy 2015

The CO of PCT Moose 62 on the bridge wing looking over Halkett Bay - 04 Apr 2015

Courtesy of / © Dennis Cardy 2015

PCT Moose 62 off Gambier Island, BC on 04 Apr 2015

Courtesy of / © Dennis Cardy 2015

PO2 Connelly, on PCT Moose 62, looking over Halkett Bay - 04 Apr 2015

Courtesy of / © Dennis Cardy 2015