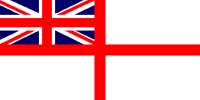 For Posterity's Sake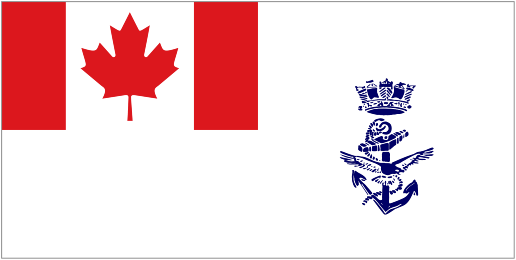 A Royal Canadian Navy Historical Project
HMS MISCOU T277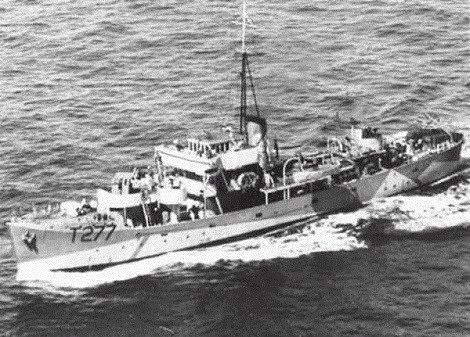 HMS Miscou T277
Webmaster's note: This picture of HMCS Miscou is found on numerous websites. A question is raised if this is really the Miscou as the pennant number as added to the photo after the fact - notice how it is raised above the ships hull.
Laid down: 01 Dec 1941

Launched: 01 Jun 1942

Commissioned: 17 Oct 1942

Paid off: 17 Jun 1945
Built for the RN, she was commissioned on 17 Oct 1942 as HMS Miscou. She was loaned to the RCN, though never commissioned into the RCN; and was manned by RN personnel. Prior to being commissioned as HMS Miscou, she had the names HMS Campenia and HMS Bowell. She was returned to the RN at Plymouth and paid off on 17 Jun 1945. Sold to Bergen in 1946 and renamed Cleveland (converted to motor vessel), purchased by Nordlandslinjen in 1950 and renamed Sigurd Hund. Sold to Ålesund in 1963, renamed Vestfar the following year, then Hans Hansen in 1971 for owners in the Faroe Islands. Sold for breaking up in 1974.
Photos and Documents After the War - HMS Miscou
Commanding Officers

Lt. Charles Ranson Clark, RNR - 01 Sep 1942 - Early 1944

V R Smith, RNVR - early 1944 - Dec 1944

T/Lt. Joseph Edward France Lionnet, RNR - Dec 1944 - unk
Photos and Documents
HMS Miscou T277 with HMCS Brockville J270 astern

From the collection of Richard (Dic) Price

Courtesy of Dan Clermont