---
HMCS UNIVERSE Z125 / HC 125
Harbour Craft
---
Acquired by RCN:

Removed from service: 31 Jan 1946

Fate Returned to owner, final disposition unknown.
For part of her time in service to the RCN, this converted fishing vessel was used as a fireboat in Esquimalt, manned by the RCNVR and the men of the Fishermen's Reserve. Due to her slow pumping capability, she was replaced by Fireboat No. 2.
---
Commanding Officers
Cox'n Peter Edward Haan (FR), RCNR - 03 Jun 1942 - unk

Skpr Frank Henry Stratford, RCNR - 14 Jan 1944 - unk

Ch/Skpr Reginald James Smith, RCNR - 27 Jul 1944 - unk

Skpr/Lt, Kenneth Bennett, RCNR - 16 May 1945 - unk (HC125)
---
Former Crew Members
Galbrath, James Cairns, Skpr, RCNVR - 09 Apr 1945 (HC 125)
---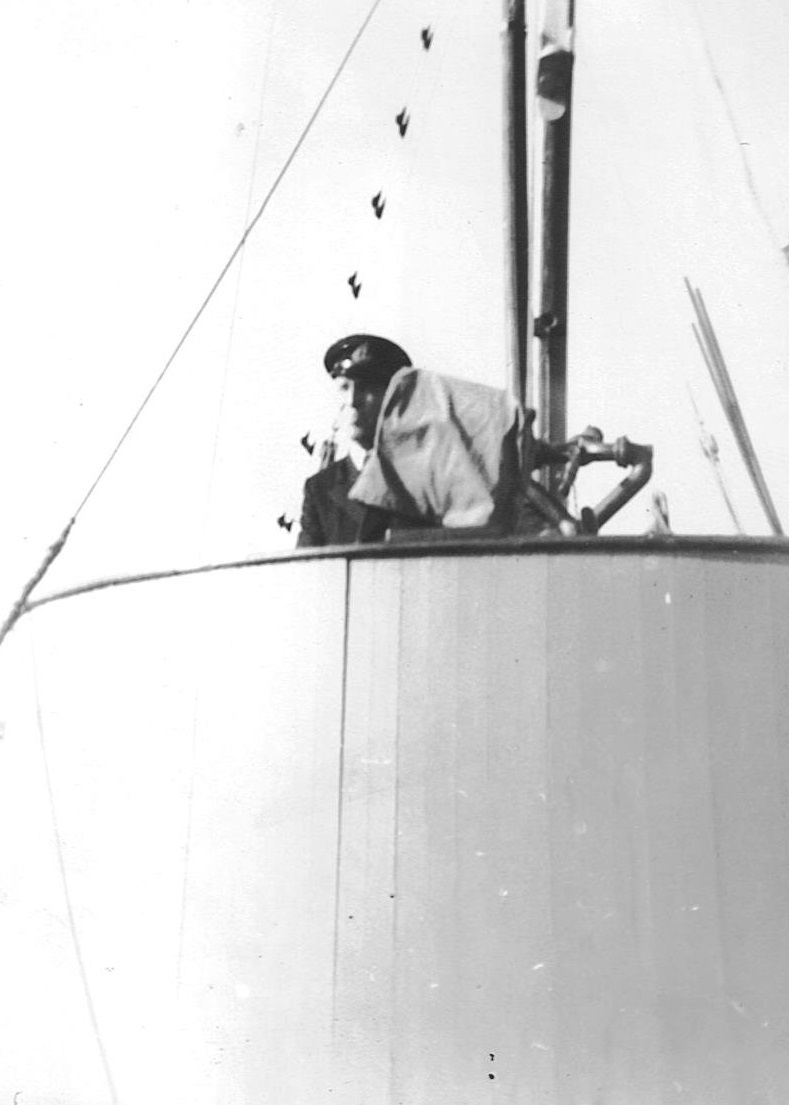 On of the skippers of HMCS UNIVERSE on HMCS UNIVERSE
From the collection of Kenneth Marlatt
Courtesy of Judy Agis
---