---
HMCS KINGSTON 700
KINGSTON Class Maritime Coastal Defence Vessel
---
PRO REGE ET GREGE

FOR SOVEREIGN AND PEOPLE

HMCS KINGSTON 700
Laid down: 12 Dec 1994

Launched: 12 Aug 1995

Commissioned: 21 Sep 1996

Paid off:
Built by Halifax Shipyards Ltd., Halifax, N.S., she was the lead ship of her class. Launched on 12 Aug 1995, she was commissioned at Kingston, ON, on 21 Sep 1996 and assigned to the east coast. On 25 Mar 1999, HMCS GLACE BAY 701, HMCS KINGSTON 700 and HMCS ANTICOSTI MSA110, departed Halifax for NATO exercise BLUE GAME 99 off Denmark. They were the smallest Canadian warships to cross the Atlantic since the Second World War. In August 2014, HMCS KINGSTON departed Halifax to escort the research vessels searching for HMS EREBUS and HMS TERROR in the Northwest Passage.
---
Photos and Documents Ship's company photos Commissioning Booklet
---
Commanding Officers
Civilian Capt Peter J. Stow, (Cdr, RCN, ret'd) - trials captain

Cdr F.A. McDonnell - 21 Sep 1996 - 14 Jan 1997

Cdr M. Cameron - 14 Jan 1997 - 10 Nov 1998

LCdr Scott A. Healey - 10 Nov 1998 - 30 Apr 2000

LCdr J.A. Offer - 08 Jan 2001 -
---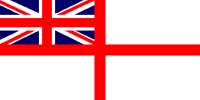 In memory of those who have crossed the bar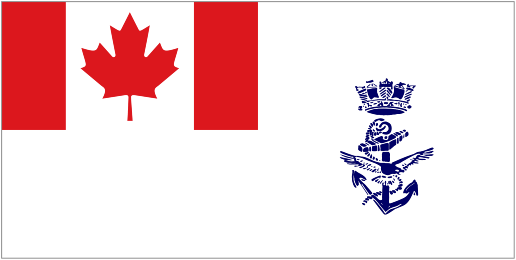 They shall not be forgotten
---
Former Crew Members
---
Photos and Documents
HMCS KINGSTON 700 during work-ups in 2003

Courtesy of Rick Bungay

HMCS KINGSTON 700 coming alongside HMCS Summerside 711 in Halifax after work-ups in 2003

Note the ice on the fo'c's'le of KINGSTON and Summerside.

Courtesy of Rick Bungay

HMCS KINGSTON 700 and HMCS SUMMERSIDE 711 alongside in Portsmouth (UK), May 2019 at the end of the jetty where there carrier HMS QUEEN ELIZABETH is tied up. KINGSTON and SUMMERSIDE are enroute to exercises in the Baltic and are outfitted with their minesweeping gear

Courtesy of Guy Jeffery, Cdr (ret'd)
---