---
HMCS FORT FRANCES J396 / 170
Algerine Class Minesweeper
---
Post wartime badge

HMCS Fort Frances J396

Battle honours and awards: Atlantic 1945
Laid down: 11 May 1943

Launched: 30 Oct 1943

Commissioned: 28 Oct 1944

Paid off: 3 Aug 1945

Re-commissioned: 23 Oct 1945

Paid off: 05 Apr 1946

Transferred to Dept of Mines and Technical Surveys 1948

Re-acquired by RCN: 1958

Re-designated: CNAV Fort Frances

Paid off: 1974

Fate: Broken up in 1974
Commissioned at Port Arthur on 28 Oct 1944, she arrived at Halifax on 26 Nov 1944, and sailed for Bermuda in Jan 1945 to work up. Returning to Halifax, Fort Frances served briefly with escort groups W-8 and W-9 of Western Escort Force before being paid off into maintenance reserve on 03 Aug 1945. She was again in commissioned from 23 Oct 1945 to 05 Apr 1946, and in 1948 was handed over to the Department of Mines and Technical Surveys as a hydrographic survey ship. In 1958 she revered to naval service as a civilian-manned oceanographic research vessel. She was sold for breaking-up in 1974.
---
Photos and Documents The Ship's Bell
---
Commanding Officers
Lt D.E. Ryerson, RCNVR - 28 Oct 1944 - 25 Jul 1945
Lt L.F. Horne, RCNVR - 19 Oct 1945 - 06 Mar 1946
LCdr Wilfred Orvin Oakley Barbour, RCNVR - 06 Mar 1946 - 05 Apr 1946
---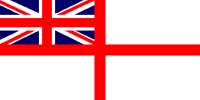 In memory of those who have crossed the bar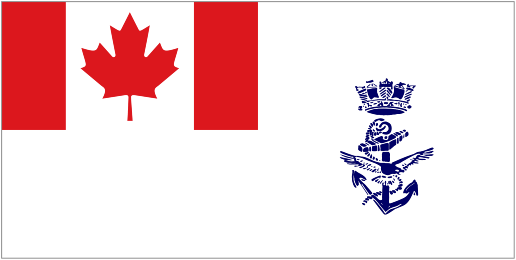 They shall not be forgotten
---
Former Crew Members
Ellefsen, Ragnar Wichman, Cd (E), RCNR - 10 Jun 1944 (Stand by)

Johnston, Derek Robert Lukin, Lt, RCNVR - 23 Feb 1945

Story, Clinton Frederick Surg/Lt, RCNVR - 28 Apr 1945

Traince, Roger, SLt, RCNVR - 20 Feb 1945

Winter, Ernest Hayward, Radar - The Memory Project
---
Photos and Documents
HMCS FORT FRANCES J396

From the wartime photo collection of Raymond Burton

These photos are not for reproduction, distribution or sale

Copyright Elizabeth Wagner

HMCS FORT FRANCES, Dartmouth, NS
---
The 2nd Halifax Explosion
On 16 Jul 1945, Raymond Burton was drafted to HMCS Fort Frances. Two days later, on 18 Jul 1945 a series of explosions at the Bedford Magazine rattled Halifax - which became known as the Second Halifax Explosion. The 4 photos here were taken that day from HMCS Fort Frances J396.
Photo 1 shows the mushroom cloud from the explosion at the Bedford Magazine. Photo 2 is of a troop ship and photos 3 & 4 are of a hospital ship that was in Halifax harbour.
These photos are from the wartime photo collection of Raymond Burton
These photos are not for reproduction, distribution or sale
Copyright Elizabeth Wagner
---