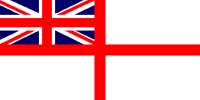 For Posterity's Sake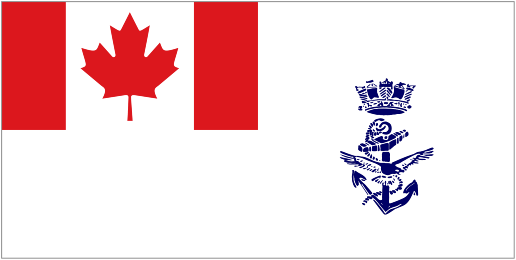 A Royal Canadian Navy Historical Project
HMCS DELIVERANCE
Deliverance, shortly before her loss
Source: Wreck Diving Tales: Diving Nova Scotia's Shipwrecks by Allan P. Henneberry
Launched: 1914

Chartered by RCN:

Fate: Sunk on 15 Jun 1917 after a collision with a Norwegian bargue.
Built at the Southern Salvage Company shipyard in Liverpool, NS, she was launched in 1914, replacing the old SS Coastguard. She had a length of 111 ft; Beam: 32 ft; Draught: 10.5 ft and displaced 280 tons. She was a twin-screwed vessel posed by two triple-expansion steam engines. Captained by Horatio Brannen, she was used for diving and salvage work. After the outbreak of the war she was requisitioned by the RCN and became a naval minesweeper and auxiliary vessel. On 15 Jun 1917, Deliverance was steaming out of Halifax when she was truck and holed by the inbound Norwegian barque Regin near Portuguese Cove. In an attempt to save his ship, Brannen made to the village of Herring Cove where he hoped to beach the Deliverance. Just outside the mouth of Herring Cove, the Deliverance, whose fires for the boiler had been put out by the incoming water, without power or steam, sank. All her crew made it off the stricken vessel, with Capt Brannen being the last - he came very close to being drawn down when the Deliverance sank. (Source: Wreck Diving Tales by Allan P. Henneberry)
Commanding Officers

Captain Horatio Harris Brannen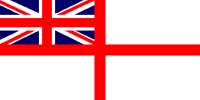 In memory of those who have crossed the bar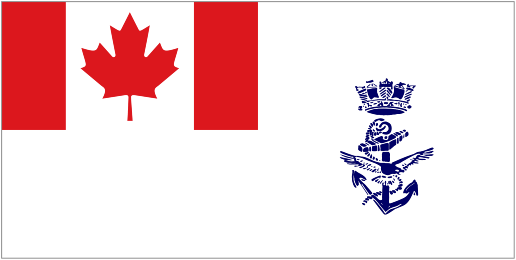 They shall not be forgotten
A-B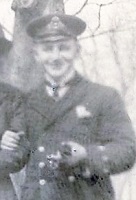 1894-1984
Drafted to Deliverance 26 Aug 1915 as W/T, RNCVR. Survived the sinking of Deliverance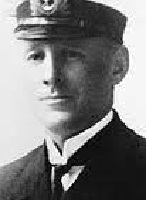 Killed: 06 Dec 1917
Commanding Officer Deliverance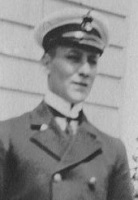 1896-1960
Drafted to Deliverance 06 Oct 1915 as OS, RNCVR
C-D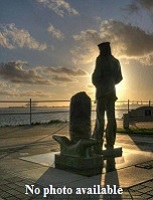 Cooper, John Kinghorn
____-____
Served in Deliverance as a W/T. Survived the sinking of Deliverance
E-F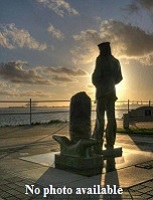 Emberley, William Peter
____-____
Drafted to Deliverance 08 Mar 1916 as AB, RNCVR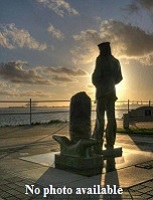 Feemer, Arthur
1855-____
Drafted to Deliverance 28 Jan 1916 as a Cook. Served in her for 22 months.
J-K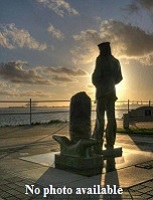 Jollimore, Hiram
____-____
Drafted to Deliverance 06 Oct 1915 as an OS, RNCVR
M-N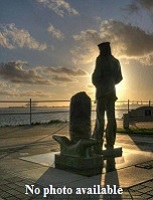 Moran, Wilfred Daly
____-____
Drafted to Deliverance 15 Feb 1916 as Art. Eng., RCN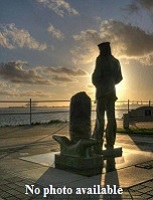 Nickerson, Aubrey Milford
____-____
Drafted to Deliverance 18 Nov 1915 as an AB, RNCVR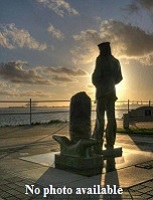 1867-1955
O-P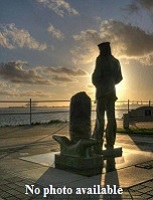 O'Rechia, Edwin
____-____
Drafted to Deliverance 06 Oct 1915 as AB, RNCVR
S-T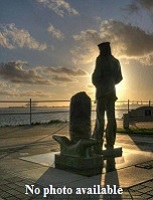 Smith, Herbert Elerton
____-____
Drafted to Deliverance 06 Oct 1915 as LS, RNCVR