---
HMS COURAGEOUS
Courageous Class
---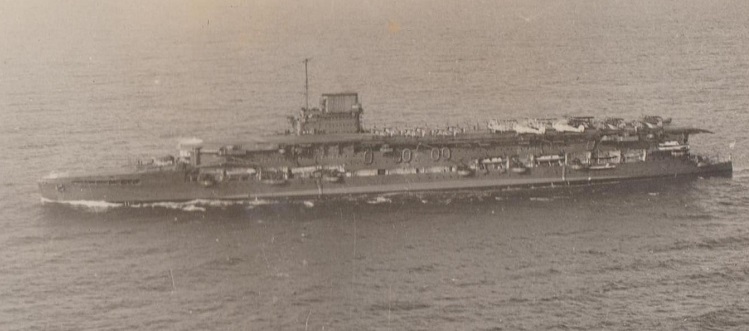 HMS COURAGEOUS
From the collection of Thomas Carson
Courtesy of June Copley
Click on the above photo to view a larger image
---
This page is not meant to be a comprehensive history of HMS Courageous, but a record of sailors of the ROYAL CANADIAN NAVY who served in her, photos they took and stories they may have shared with their families.
Laid Down: 26 Mar 1915

Launched: 05 Feb 1916

Converted to an Aircraft carrier 1924-1928

Fate: Sunk by U-29 on 17 Sep 1939
HMS COURAGEOUS was the lead ship of the Courageous Class cruisers built during WW1. She participated in the Second Battle of Heligoland Bight in November 1917 and was present when the German High Seas Fleet surrendered a year later. Between the wars she was converted into an aircraft carrier capable of carrying 48 aircraft. Throughout the inter-war years, she served in the Home Fleet, the Atlantic Fleet and the Mediterranean Fleet. On 17 Sep 1939, while COURAGEOUS was out on an anti-submarine patrol with 4 destroyer escorts, two of her escorts were detached to assist a merchant under attack. During this period, COURAGEOUS turned into the wind to launch her aircraft - and was his by two of three torpedoes fired from U-29. She sank in 20 minutes with a loss of 519 of her crew, including the Captain. The two remaining escorts hunted the U-boat for 4 hours, but U-29 managed to escape.
---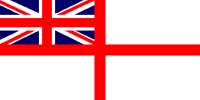 In memory of those who have crossed the bar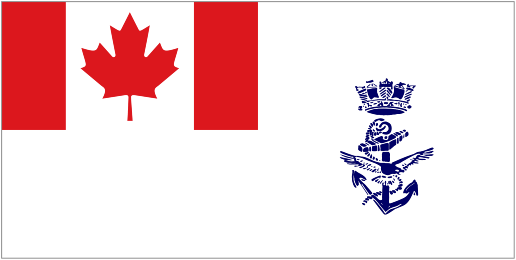 They shall not be forgotten
---
Photos and Documents
---
These photos are from the collection of Thomas Hastings Carson during his time serving in HMS Courageous from 07 Jul 1932 to 02 May 1933
HMS Courageous - Autumn Cruise 1932
(1) Roy Bezant and Thomas Carson on the walkway around the funnel on HMS Courageous (2) Admiral's flag on HMS Courageous (3) Thomas Carson sitting on the flag locker on HMS Courageous (4) Aircraft carrier HMS Furious, Rosyth, Scotland (5) Battleships HMS Malaya and HMS Warspite and the Firth of Forth Railway Bridge, Rosyth, Scotland. HMS Courageous in the foreground (6) Thomas Carson, Joe Marriott and Barnes on HMS Courageous, Invergordon, Scotland (7) 10-inch Sperry signal projector on HMS Courageous
Portsmouth Jan 1933
(1) Thomas Carson and "Annie" Myall on HMS Courageous (2) Thomas Carson on the Flying Off deck of HMS Courageous (3) Pre-sailing scrubbing out party on the flag deck on HMS Courageous, Sunday 01 Jan 1933 (4) Thomas Carson and Joe Marriott on the Flying Off deck of HMS Courageous (5) Joe Marriott and Thomas Carson on the Flying Off deck of HMS Courageous (6) Battleship HMS Nelson seen from HMS Courageous
Malta - 1933
(1) Sunday Divisions on the flight deck of HMS Courageous (2) Thomas Carson on the flag deck of HMS Courageous (3) Thomas Carson (right) with "Old Mac" on HMS Courageous (4) Battleship HMS Royal Oak (5) Thomas Carson in a dgnaisa - HMS Courageous n the background (6) Malta locals selling canaries
(1) Thomas Carson (left), Duncan (centre) and Joe Marriott (left) by one of the guns on HMS Courageous (2) Thomas Carson on HMS Courageous (3) S.S. Donnezitti arriving in Malta with Lord Jellicoe onboard
With the Mediterranean Fleet in Missalonghi Bay, Greece, 1933
(1) Battleship HMS Queen Elizabeth (2) Battleship HMS Royal Sovereign
Malta to the Balearic Islands
(1) Aircraft carrier HMS Furious (2) Destroyers in Line Ahead (3) Destroyer HMS Brazen
Enroute - Gibraltar to Portsmouth - Spring 1933
(1) Sailors on a gun sponsons on HMS Courageous (2) Officers on the bridge of HMS Courageous (3) Thomas Carson sitting at one of the guns on HMS Courageous
From the collection of Thomas Hastings Carson
Courtesy of June Copley
---