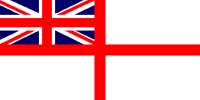 For Posterity's Sake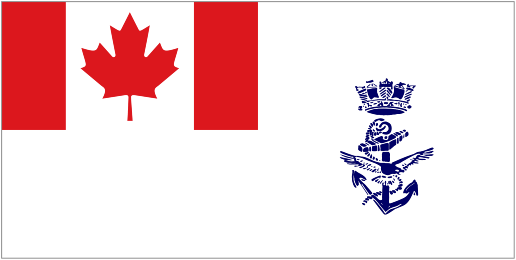 A Royal Canadian Navy Historical Project
In memory of those who have Crossed the Bar
Victor John Simon

Anti-Aircraft Rating 3rd Class

Born: 14 Feb 1926, Grenfell, Saskatchewan

Died: 01 May 2019
SIMON, Victor John (Vic) - On Wednesday, May 1, 2019, Vic Simon, much loved husband of Dorothy, passed away at the age of 93. Vic was born on February 14, 1926 in Grenfell, Saskatchewan to Victor and Evelyn (Ward) Simon. Vic was pre-deceased by his older brother Ward and younger brother Cam. Vic served in the Canadian Navy during WWII and worked on landing craft for the D-Day invasion. Following the war he became a salesman in produce and grocery, eventually becoming a manager with Slade & Stewart. After retiring Vic and Dot traveled extensively, taking many cruises and visiting around the world. One of his most memorable trips was returning to Normandy to visit Juno Beach. In retirement Vic became passionate about West Highland White Terriers and was almost always seen with one at his side. Well known for his warmth and generosity Vic was always ready, and frequently called upon, to host his nieces, nephews and other family and friends in his home. Vic will be fondly remembered by his wife Dot, his brothers and sisters in law, his many nieces and nephews and his friends.
"Vic was born on February 14, 1926 in Grenfell, Saskatchewan. He spent his formative years growing in Winnipeg, Manitoba, where one of his fondest memories was being part of the Cameron Highland Cadets from ages 10 to 12.
Not long after that, Vic returned to the family farm in Grenfell where he worked for his uncles for a few years.
On April 1, 1942, at the age of 16, Vic went to Regina and enlisted in the Royal Canadian Navy Volunteer Reserve. This was done with a forged signature of his mother, as he was underage for enlistment. He spent four months in training before being sent out to Esquimalt on Vancouver Island for further training. It was then that he was found out to be under aged and was discharged. Not to be deterred, Vic returned to Winnipeg and worked on his mother until she relented and signed the enlisting form. She had refused until then, as she told Vic she would not be able to live with herself if something were to happen to him. And so he returned to the West Coast. From Esquimalt, Vic was sent to Scotland where he spent two years on landing craft training and other combat related training for the eventual D-Day invasion on Juno Beach in Normandy, France.
Vic was a crew member of Landing Craft No. 125 and operated one of the gangplanks by which the soldiers on board would disembark. He was also trained as an AKAK (anti-aircraft) Gunnery Operator on the Landing Craft. His Landing Craft carried infantry men on June 6 and 7th, 1944. During the second day of the invasion the Landing Craft was damaged during one of the landings. They had to wait on their beached craft for quite some time until an American vessel came to assist with repairs which allowed them to limp it back to England.
Following his return to England, Vic was sent back to Canada for a 30 day Survivor Leave. After the leave, he then went to Harland & Wolff shipyard in Belfast, Ireland to join the commissioning of another Canadian vessel."
Following the service for Vic, one of his former neighbors shared a recollection from Vic. On one of the landings on D-Day, the Infantrymen off loading were having difficulty getting ashore as the water was rather deep. Vic was sent to swim ashore with a rope and hold it there for the Infantrymen to use it to get from the landing craft to the shore. He was eventually relieved by a stout English soldier who clasped Vic's shoulder and said, "It's ok Canada, I've got this now." and so Vic was able to return to the landing craft.
Ships served in:
Personnel of the 9th Canadian Infantry Brigade landing from LCI(L) 125 of the 3rd Canadian (264th RN) Flotilla on 'Nan White' Beach on D-Day
---