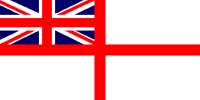 For Posterity's Sake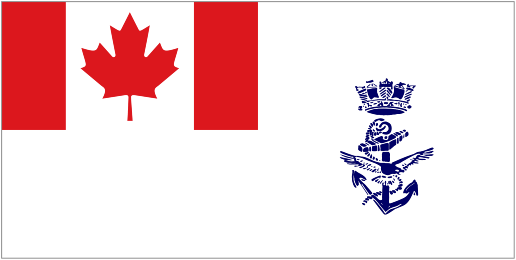 A Royal Canadian Navy Historical Project
SHIP'S COMPANY PHOTOS
HMCS LABRADOR
If you can identify anyone in these photos, please send me an EMAIL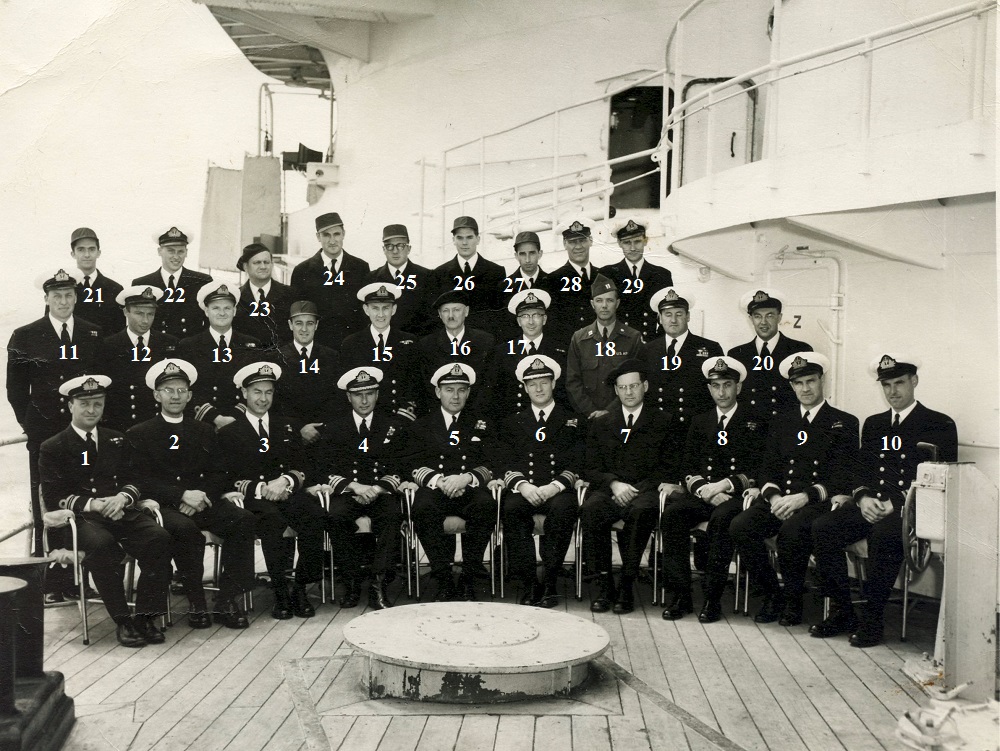 HMCS LABRADOR
Officers and Civilian Officers - Oct 1956
Click on the above photo to view a larger image
From the collection of Robert Manzer, Lt*, RCN
Courtesy of Bob Manzer, Cdr, RCN, ret'd
(1) LCdr John M.F .Douglas, RN, Aircraft Direction Officer / Mate of Upper Deck (2) Chaplain Class II George R. Bell, Chaplain (Padre) (3) Cdr John H. MacLean, Navigating Officer (4) Cdr Charles A. (Tony) Law, Executive Officer (5) Capt. Thomas C. Pullen, Commanding Officer (6) Cdr (E) Daniel H. Fairney, Engineer Officer (7) Dr. Campbell, Chief Oceanographer (8) Surg-LCdr Donald A. MacIver, Medical Officer (9) LCdr (S) Allan F. Reade, Supply Officer (10) Lt (L) Russell K. Odell, Electrical Officer.
(11) LCdr William G. Hunt, First Lieutenant (12) LCdr (N) Orfeur J.A. Cavenagh, Hydrographer (13) LCdr (Cl.D.) Benjamin F. Ackerman, Diving Officer / Gunnery Officer (14) Mr. Bolton, Chief Hydrographer (15) Lt (P) Ian Webster, Pilot (16) Dr. Little, Geophysicist (17) LCdr (E) Norman L. Brown, Senior Engineer Officer / Air Engineer Officer (18) Capt. Rousseau, USA, Liaison Officer with US Armed Forces (19) LCdr (C) Michael K. Kelly, Communication Officer (20) LCdr (SB) William E. Markham, Meteorological Officer.
(21) Mr. Crowther, Hydrographer (22) SLt (P) Glyn C. Fitzgerald, RCN(R) Pilot- HU 21 Detachment 2 (23) Mr. Busser, Hydrographer (24) Mr. Von Northwick, Hydrographer (25) Mr. Williams, Hydrographer (26) Mr. Collins, Oceanographer (27) Mr. Cunningham, Oceanographer (28) Commissioned (L) Officer Arthur M. Brevig, Assistant Electrical Officer (29) Constructor Lieutenant Edward S. Mitchell, Constructor.
Missing from Photo: Lt (Star) Robert B.C. Manzer, Boatswain; Lt (P) John A. MacNeil, Senior Pilot/ Officer-in Charge HU21 Detachment 2
Click here for more information on HMCS LABRADOR
---